enter HERE
LATEST TOPICS
as of -9/29/2014


Piriformis Syndrome
---
Regan Rome
---
epelipsy and running
---
I knew Rich Hosey, but didn't know him
---
Cross Country Course 5k this Saturday in Forty Fort!
---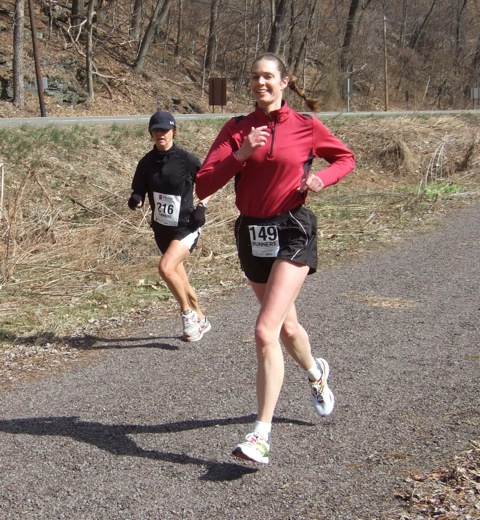 Jen Stec 1975-2013


Jen you are loved & remembered!
---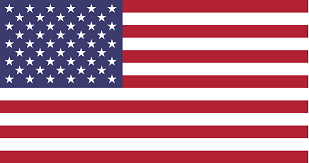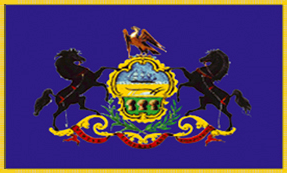 -->

RECENT NEPARunner.com POSTINGS...
Past 5 days. Like us on facebook to receive updates.
POSTED- MONDAY, SEPT 29

POSTED- SUNDAY, SEPT 28

POSTED- SATURDAY, SEPT 27

POSTED- FRIDAY, SEPT 26

POSTED- THURSDAY, SEPT 25
Thursday, October 2, 2014



6:30 PM • SCRANTON • Team Ryan's Run V – Prediction Run #1

Saturday, October 4, 2014

9:00 AM • WILKES-BARRE • GET YOUR REAR IN GEAR 5K RUN/WALK
9:00 AM • HAWLEY • HAWLEY LIBRARY RUN TO READ 5K
9:00 AM • SHENANDOAH • KRYSTAL'S BRAIN TUMOR 5K RUN WALK
9:00 AM • ALLENTOWN • STEP OUT 5K AGAINST DOMESTIC VIOLENCE
9:30 AM • ELYSBURG • 21st ANNUAL KNOEBEL LUMBER 5K RACE
10:00 AM • PITTSTON • PAINT PITTSTON PINK "COLOR ME PINK 5K & THE CAPED CURE-SADER FAMILY FUN WALK"
10:30 AM • DRUMS • 2nd ANNUAL BEECH MOUNTAIN 5K RUN/WALK & 10K

Sunday, October 5, 2014

10:00 AM • JERMYN/ARCHBALD • COMMUNITY FALL INTO HEALTH FAIR & 5K WALK/RUN
11:00 AM • WYOMIMG • 2nd ANNUAL KELCI EVER AFTER MEMORIAL SCHOLARSHIP 6K RUN & 2K MEMORY WALK
11:00 AM • SCRANTON • ACT FOR THE KIDS 5K RUN/WALK
More info & more events??? VISIT OUR calendar!!!!
SUN SEPT 28, 2014 SCRANTON
28th ANNUAL RONALD McDONALD HOUSE 5K RACE
WINNERS- Robert Moulton, Jennifer Pierce
Timing by Scranton Running Company, Submitted by Justin Sandy, Race Director- Richard Bradshaw.

---

SUN SEPT 28, 2014 HONESDALE
POCONO LAKE REGION 13.1
WINNERS- Stephen Schelander, Heidi Peoples
Timing by Fastfinishes.net, Submitted by Mark Hughes

---

SAT SEPT 27, 2014 FORTY FORT
STEPH'S FALL 5K
Frank Redmond & Michelle Falzone- Winners of the STEPH'S FALL 5K
PAULA PANZITTA & GEORGE FERENCE- 3k walk winners

Timing by Fastfinishes.net, Submitted by Mark Hughes

---

SAT SEPT 27, 2014 NORTHUMBERLAND
5k FALL FUDGE RUN
WINNERS-Frank Spear , Amanda Yagel
Results courtesy of Bob Welby, Bethany Treas

---

SAT SEPT 27, 2014 SCRANTON
ALL SAINTS ACADEMY 5K- RUN FOR ALL…ALL FOR FUN!
WINNERS- PAT BYRNE, ERIKA PICA
Results- John Kirby, Kirby Timing, Race Director- Jenn Krieger

---

SAT SEPT 27, 2014 HARVEY'S LAKE
WENDY'S "WONDERFUL KIDS" HALF MARATHON AT HARVEYS LAKE
WINNERS-5K-JOHN NOVAK, AMY MCFARLAND
HALF MARATHON-MIKE LISNOCK, KRISTEN KARWACKI
8,2 MILE-MICKEY MOORHEAD, ALI SCHAPPERT
RESULTS from Lin-Mark Sports, Race Director- Rich Pais, Wilkes Barre Racing

---

SAT SEPT 27, 2014 SCRANTON
PROSPER 5K
WINNERS- Vinny Baglivio, Kaitlin Dolan
Timing & Results by Scranton Running Company, submitted by Justin Sandy, Race Director- Karen Thomas

---

THU SEPT 25, 2014 SCRANTON
RUN AROUND SCRANTON- VILLA MARIA II

WINNERS- Brian Lewis & Kaitlin Dolan
Results By Scranton Running Company, Courtesy of Justin Sandy

---

SAT SEPT 20, 2014 EQUINUNK
STRIDES ll
WINNERS- Doug Burdick, Alexa Santoro
WALK- Lisa Ames,Dale Iannone
John Kirby, Kirby Timing, Race Director- John Fletcher

---

SAT SEPT 20, 2014 SCRANTON
24th ANNUAL RACE FOR THE CURE
TOP RUNNERS- Matthew Kravitz, Erinn Jenkins
TOP SURVIVOR- Lindee Kent
RESULTS COURTESY OF- Corey Mehl, Hermes Sports & Events

---

SUN SEPT 14, 2014 SCRANTON
2nd ANNUAL MSGR. FELCAMP 5K & FAMILY FUN RUN/WALK
WINNERS- Jason Kennedy, Tiffany Levanthal
Race director- Alyson Reilly, Timing by Scranton Running Company, submitted by Justin Sandy.

---

SAT SEPT 13, 2014 WRIGHT TOWNSHIP
COMETS IN COLOR RACE 2014
PHOTOS


---

SAT SEPT 13, 2014 CAMPTOWN
48th ANNUAL CAMPTOWN RACES
do da do da!!!- John Johnson, Cady Jasmyn

---

SAT SEPT 13, 2014 SCRANTON
LACKAWANNA COUNTY XC INVITATIONAL
VARSITY- Dominic Hockenbury, Tara Johnson
JV-Cesar Gonzalez, Katrina Dillion

---

SAT SEPT 13, 2014 WHITE HAVEN
WYOMING VALLEY STRIDERS 20k

TOP 20kers- NYANDUSI OMURWA, DEEDRA PORFIRIO
Results by Scranton Running Company, Submitted by Justin Sandy

---

SUN SEPT 7, 2014 FOREST CITY
D&H DISTANCE RUN & 5K
HALF- Steve Brown, Jamie Brown
5K- AJ Sluko, Megan Horeis
Results, Scranton Running Company, Justin Sandy

---

FRI SEPT 5, 2014 BLOOMSBURG

BLOOMSBURG UNIVERSITY'S- THE MARKET STREET MILE
TOP MILERS- Dan Pszeniczny, Emilee Carr

---

MON SEPT 1, 2014 WILKES-BARRE
7th ANNUAL CANDLEHOUSE 5K/ HOPE TEEN CHALLENGE ANNUAL LABOR DAY 5K
TOP RUNNERS- JEFFREY SKWIERZ, MARINA ORRSON
timing by SRRC, Race director Sally Kinney

---

SUN AUG 31, 2014 LeRAYSVILLE
LeRAYSVILLE 5K TROT
WINNERS-Nate Mosier, Lydia Werner
Bob Moore, Race Director

---

SUN AUG 31, 2014 PLYMOUTH TOWNSHIP
PLYMOUTH TOWNSHIP FIRE-RESCUE 5K CHALLENGE
James Cole, Tami Thomas
WALKERS- Lee Ann Coates & Jacob Aldridge
Merrit Nash, Race Director. Timing by FastFinishes.net, Mark Hughes

---

SAT AUG 30, 2014 SCRANTON
3rd ANNUAL CPT. JAMES MINICOZZI MEMORIAL RACE
TOP RUNNERS-FRANK SPEAR, ABBY PITTENGER
WALK- Mike O'Toole, Saige Sweeney

Timing by Scranton Running Company, Submitted by Justin Sandy

---

SAT AUG 30, 2014 PITTSTON/WEST PITTSTON
THE RIVALRY RUN

winners- MICHAEL McANDREW & DEEDRA PORTFINO
Timing by John Kirby, Kirbys Race Timing

---

SAT AUG 30, 2014 DALLAS
40th CLIFF ROBBINS SR. MEMORIAL HS XC INVITATIONAL

VARSITY- BOYS- DOMINIC HOCKENBURY
GIRLS-ERIN FEENEY
JR HIGH- BOYS- ZAC SMITH
GIRLS-KRISTA HALLETT
Results By Run High Timing

---

SAT AUG 30, 2014 HONESDALE
HERD THE CURD
5k - Jason Kennedy, Jamie Brown
10k- Sean Clarke, Tiffany Leventhal
Results By Fastfinishes . Courtesy of Mark Hughes

---

WED AUG 27, 2014 MESHOPPEN
Wisnosky 5K Race Wyoming County Fair 2014
JACK TIDBALL, ALEXA PREBOLA
Results Courtesy of Ed Hetzel

---

WED AUG 28, 2014 MOUNTAIN TOP
VALLEY'S FASTEST SERIES- D&H MILE
WINNERS-DANIEL PSZENICZNY, MARINA ORRSON
series winners- JEFF SKWIREZ, MARINA ORRSON
Robert Miner, Times Leader Report
COMPLETE RESULTS WITH FINAL STANDINGS

---

---

You might want to know...

posted-9/20-The WYOMING VALLEY STRIDERS FALL TRAIL RUN October 26th starting time this year has been changed to 12 noon. ...


Weatherly Area XC coach to run Marine Corps Marathon for special fund raising cause
- Jonathan Kiddish of Weatherly, will be competing in the Marine Corps Marathon in Washington, DC on October 26 as a member of the Team in Training (TNT) program. The purpose of the journey is to raise funds for LLS in order to help find cures and ensure access to treatments for those individuals who have blood cancers. Through his efforts, Kiddish has pledged to raise $2100 which he seeks by way of donations. ...
more
POSTED 9/14, Report by Dino Oberto


---


WYOMING VALLEY LADY STRIDERS WILL CONDUCT A COUCH TO 5K PROGRAM
- The Wyoming Valley Lady Striders will conduct a Couch to 5K program beginning September 15th. The program will run for eight weeks and will meet three times a week, on Tuesday and Thursday at 6pm, and Saturday at 8am.
Couch to 5K is a beginners program that combines walking and jogging. The idea is to transform the participants from couch potatos to runners, getting them to begin running a 5K (or 3.1 miles) and on a regular basis in just two months.
Registration will be held prior to the first practice on September 15th at 5:30, in the parking lot on the corner of Church Street and Rutter Ave, at the entrance to the dike. The registration fee is $20, which will cover the cost of entry into the Military Appreciation 5K Run to be held on November 8th in Wilkes-Barre.
For more information, contact Karen Mclaughlin at karmcl@hotmail.com, or Marjorie Adams at Adams8pa@aol.com.
MORE INFO & REGISTRATION FORM
POSTED 8/28, FORM POSTED 9/4


---


AREA RUNNERS DO WELL IN SUMMER BIATHLON
- Area runners do well in summer biathlon. Scott and Ann Sick of Millivlle took part in the Oil Creek State Park summer biathlon on Sat. Aug .9 near Oil City ,Pa. Scott finished 5th among the males and captured the top masters spot. Ann was the third female overall.Both Scott and Ann hit all 10 targets and they were only 3 of the 75 participants to accomplish it.Scott and Ann are members of the Pa. Biathlon Club that helped to sponsor the event involving running and rifle marksmanship. Anyone interested in the sport can contact Frank Gaval at barb123@ptd.net.
POSTED 8/11


---


SUSQUEHANNA RIVER RUNNERS CLUB MEMBERSHIP FORM- -MEMBERSHIP FORM OR VISIT THE WEBSITE= http://susquehannariverrunners.org/
POSTED 5/9


---

TOWN & TRAIL, 5K/10K GREATER HAZLETON RAILS TO TRAILS WEBSITE
- The October 18 TOWN & TRAIL, 5K/10K RUN/WALK in Hazleton at the Greater Hazleton Rails to Trails, Near the Intersection of PA 93 & 424, Hazleton now has a website for further information and registration- - http://www.townntrail.com/

LINK FIXED


POSTED Mark Rakhmilevich 7/18


---


TOP 10 LISTING OF LOCAL RUNNING RACES
- A recent (years gone by) running column listing the top ten local running road races by our (Times-Leader) columinist who covers local racing- Robert Miner. Shared to us by Tom Bat who was doing a little summer cleaning. - top 10

LINK FIXED


POSTED 7/11


---
SUPPORT YOUR LOCAL RUNNING CLUBS!
Without Running club support many local races would not be possible. Although many races may not be involved with organizing the race, area running clubs may help promote, organize or even time events. Clubs dues are relatively inexpensive. Many clubs issue newsletters, have parties, group runs, get togethers and issue discount cards for some stores who sell running apparel.
For a list of area Running Clubs- NEPARunner Club page