enter HERE
LATEST TOPICS
as of -3/10/2014


Susquehanna Warrior Trail 5K race/ fun walk
---
Local Running Scene Videos
---
Black Diamond Trail Running Group
---
Lehigh Valley Health Network Run/Walk Application
---
DST
---
I saw you running...
---
tri swim training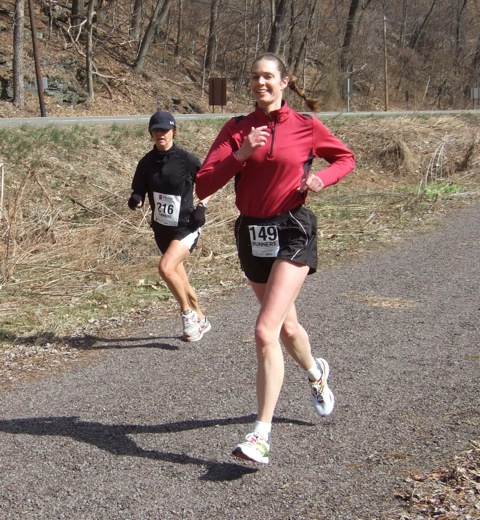 Jen Stec 1975-2013


Jen you are loved & remembered!
---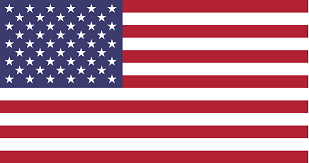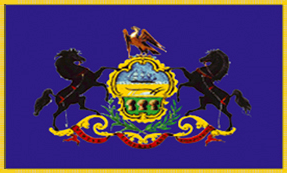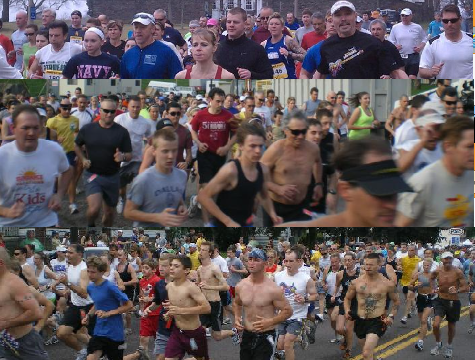 RECENT NEPARunner.com POSTINGS...
Past 7 days. Like us on facebook to receive updates.
THIS MONTH IS NATIONAL NUTRITION MONTH! & WOMEN'S HISTORY MONTH!


---

»»» POSTED- WEDNESDAY MAR 12 •

---

• 5K COLOR RUN "COLORS FOR A CAUSE", SAT MAY 31, TEST TRACK, BERWICK
5k Run/Walk, Color event

---

---

»»» POSTED- TUESDAY MAR 11 •

---

• 10th ANNUAL MOONLIGHT 5k WALK 5 K 10K RUN & FAMILY FESTIVAL
SUN APR 27, 5:30 PM, NAY AUG PARK

---

»»» POSTED- MONDAY MAR 10 •

---

• LADY STRIDERS RUNNING CLUB NOW FORMING, see news for details

---

»»» POSTED- SUNDAY MAR 9 •

---

• MEMORIAL MIRACLE MILES 5K, MON MAY 26, LITCHFIELD, 5K run/walk & 1K walk

---

»»» POSTED- FRIDAY MAR 7 •

---

• UNIVERSITY OF SCRANTON EARTH WEEK WALK/RUN, SAT APR 26, 5k Run/Walk

---

»»» POSTED- THURSDAY MAR 6 •

---

• Lou Gunderman, Theresa Rennekamp, Areas top finishers at the 2014 US SNOWSHOE CHAMPIONSHIPS in Bennington Vermont, Report posted.

---
THUR
3/12
6:00 PM
CLARKS SUMMIT
Lackawanna
SPRING FORWARD DAYLIGHT SAVING GROUP RUN

SAT
3/15
9:00 AM
BLOOMSBURG
Columbia
2nd ANNUAL LEPRECHAUN LOOP
5k Run & Walk
SAT
3/15
9:00 AM
LACKAWAXEN
Pike
TWO RIVERS MARATHON RACE FESTIVAL
Marathon, Half Marathon, 5k & 10k
SAT
3/15
10:00 AM
WAVERLY, NY
Tioga
CARANTOUAN CLOVERLEAF 4K TRAIL RUN
4k run
SAT
3/15
10:00 AM
TOWANDA
Bradford
ARCC/YMCA SHAMROCK 5K RUN/WALK
5k Run/Walk
SAT
3/15
11:00 AM
SCRANTON
Lackawanna
BRIAN P. KELLY MEMORIAL - ST. PATRICK'S PARADE 2 MILE FOOTRACE
2 MILE Footrace
SUN
3/16
9:00 AM
WILKES-BARRE
Luzerne
THE RENAL RACE
5K & Fun Run
SUN
3/16
10:00 AM
SWOYERSVILLE
Luzerne
1st RUN OF THE LEPRECHAUN
1 MI. RUN
SUN
3/16
10:00 AM
LaPLUME
Lackawanna
SHAMROCK SHUFFLE 6K
6K Run/Walk
SUN
3/16
1:00 PM
SCRANTON
Lackawanna
SHAMROCK RUN FOR CHARITY
5K
SUN
3/16
1:00 PM
CARBONDALE
Lackawanna
2nd ANNUAL PAJAMA PRANCE
1 mile run/walk

More info & more events??? VISIT OUR calendar!!!!
SAT FEB 22, 2014 BERWICK
RUN FOR THE COOKIES
Top runners- 10k- Robert Ahrens, Marina Orrson
Margaret Livsey , Race Director. Timing by FastFinishes.net

---


THUR FEB 20 SCRANTON
RUN AROUND SCRANTON- ZALESKI'S
Top runners-
William Briganti, Grace Grammer
Results By Scranton Running Company

---

Sat.Feb.15 Drums,Pa.
Pa. State Snowshoe Championship
EVAN DANEY, JANICE MORRA

Results By Frank Gaval

---

SAT FEB 15 SCRANTON
2014 Shiver by the River 3
Top runners-5k- Marcus Ward & Melissa Delfino
10k-Jacob Ross, Kristin Patchell
Top walkers-2mi Walk-Stanley Wood
Results By Scranton Running Company, Michael Singer. www.scrantonrunning.com

---

---

You might want to know...


posted-3/10-

Lady Striders

of the area's first running club for women (a subsidiary of the Wyoming Valley Striders) is now forming. First meeting is March 25...

posted-2/28-This years DANVILLE MEMORIAL T-RAIL RUN will run a new course a combination of the previous t-rail 12K and 5K runs from years past...

posted-2/22-Free beer and pizza during the awards ceremony after the SRRC, Run of the Leprechauns in March inside Murphy's Pub for all runners of legal drinking age, of course for the beer...

posted-2/15-The FEB 16 2nd Annual Pajama Prance in Carbondale has been POSTPONED till March 16 due to the weather...

posted-2/13-The March 16th "1st RUN OF THE LEPRECHAUN" in Swoyersville will only be a 1 mile run, the beer run, kids run and realy will not take place...

posted-2/13-The starting time for the March 16th "SHAMROCK RUN FOR CHARITY" at Kildare's Irish Pub, in Scranton has been moved to 1:00 PM...


Lady Striders, a Running Club for Women is now forming- - Lady Striders, a Running Club for Women is now forming. An organizational meeting will b held Tuesday, March 25th, 7:30 pm at the Trucksville United Methodist Church Dickson Educational Building 40 Knob Hill Road, Trucksville
This club is a subsidiary of the Wyoming Valley Striders and will offer thigs such as- *Group runs/work-outs for all abilities *Team participation in road races, marathons, tri-athalons *Mommy BOB Stroller runs *Mommy runs with babysitting *Mentoring youth *Fitness, health and weight loss educational programs *Social activities
flyer | facebook page |
Questions! Adams8PA@aol.com
POSTED 3/10


---


US SNOWSHOE CHAMPIONSHIPS REPORT- - By Frank Gaval
The 2014 National snowshoe Championships were held Sat. March 1 in Bennington, Vermont. Twenty two states and 8 foreign countries were represented in this winter competition at Prospect Mountain Nordic center.
Men's 10km and Women's 10km races were contested along with the 5km junior division. Over 350 competitors took part and Pennsylvania was well represented with 7 racers. Among the state's residents were Dan Craighead of State College finishing in 9th place overall. Ninty place Lou Gunderman of White Haven Pennsylvania. and Hazleton area track coach finishing time 58:26 was good for 3rd place in the 60-64 age group. Theresa Rennekamp of Lake Ariel was the 90th in the Women's 10km. Nine participants from the Pennsylvania.State Championships held on Feb.15th at Nescopeck State Park Drums made the trip to the Green Mts. of Vermont.
The women champ from New Jersey, Janice Morra ran 65:15 placing 34 overall and 1st in her age group of 55-59. And the Pa. Men's champ Even Deney from Conshocken, Pa. had to withdraw from the 10km due to a medical condition. However, a star studded field was outdistanced by Canadian Summer Olympian and World Snowshoe Champion, David LePorho in 41:51.He was followed by another Canadian Summer Olympian in the steeplechase, Joel Bourgeois 42:06. The 1st American, Eric Hartmark of Duluth MN, 42:20 and National Champ came in third. The female crown went to Concord, New Hampshire resident Amber Ferreira who ran 51:31, two minutes ahead of the 2nd place woman. This was the largest field of snowshoers ever at a National event. Next year the races move to Euaclaire, Wisconsin. For complete results go to snowshoeracing.com
RESULTS
POSTED 3/6


---

WINTER CROSS TRAINING- - With NEPA now under snow cover, temperatures now too cold,and daylight getting longer ,it's time to think about training on snow rather than running thru it.
To avoid those slippery ,slushy roads, try cross country skiing or snowshoeing. Both activities will get you heart pumping as fast or more than if you were running.
Dressing for these winter sports is similar to that of running, so no new investment is need in that area. Cross country skis and snowshoes are not that expensive and rentals are often available. And if you want to be competitive there are races in both disciplines including the Pa. State Snowshoe Championships being held at Nescopeck State Park on Feb 15th.
Many well known trail runner have may the change to snowshoes and have placed very high in Nationals races. By watching the winter Olympics , you can get a feeling as to what the sports are like. Then get out and try them.
Contact Frank Gaval for info on cross country skiing, snowshoeing and biathlon.(570-788-4219 barb123@ptd.net)
Frank will be glad to give you free lessons and provide you with some equipment. For more info on snowshoeing check out snowshoeracing.com Make winter fun!
POSTED 2/4


---


SCRANTON HALF MARATHON LOOKING FOR VOLUNTEERS- - If you would like to volunteer to help the SCRANTON HALF MARATHON, volunteers are needed Event is April 6th. If you or anyone you know would be interested in helping out, please contact:
jaevans@scrantonpa.gov.
Jeremy Evans jaevans@scrantonpa.gov
POSTED 1/16


---


VOLUNTEERS and/or ARENA CLIMB COMMITTEE MEMBERS NEEDED - The American Lung Association is looking for volunteers and/or Committee members for our upcoming Arena Climb to help our event continue to grow! If you or someone you know would like to help our event grown by serving as a committee member (we meet once a month from January through April for about one hour-that's a small committment to help SAVE LIVES, please contact Donna Ray-Reifler.
If you can't serve on the committee but still want to help, the Arena climb also needs VOLUNTEERS to help at the event, so please email or call if you can help us fight killer lung disease!
Help us spread the word about this unique local event so we can save more lives in our community!
Donna Ray-Reifler Development Director, Phone and Fax 570-823-2212 dreifler@lunginfo.org
POSTED 1/12


---


MESSAGE FROM MIKE PALERMO & 2013 GHFOR AWARD LISTINGS - On behalf of the Valley Running Club, Inc. and the race directors involved in the Greater Hazleton Festival of Races I would like to once again extend our gratitude and congratulations to all of our ... MESSAGE & AWARD LISTINGS
POSTED 1/2


---
SUPPORT YOUR LOCAL RUNNING CLUBS!
Without Running club support many local races would not be possible. Although many races may not be involved with organizing the race, area running clubs may help promote, organize or even time events. Clubs dues are relatively inexpensive. Many clubs issue newsletters, have parties, group runs, get togethers and issue discount cards for some stores who sell running apparel.
For a list of area Running Clubs- NEPARunner Club page