enter HERE
LATEST TOPICS
Free Forums by Bravenet.com
last I looked- April 29, 2017-
---
Jordan Hasay's Dad
Author:  Jeff McCabe
Last post: Apr 29, 2017
by Rick
---
I saw you running...
Author:  Kerry z
Last post: Apr 15, 2017
by TW
---
Wally Man Triathlon - Cancelled!! POSTED 4/22/17- This years Wally Man Triathlon has been cancelled. The event was to take place in early June. ...
---
POSTED 3/10/17- The final Ryan O'Malley Annual Race (the ROAR 5k) will take place on 5.06.17 – The University of Scranton's third annual Day of Giving. To signify the joining of these two events, this year's race will be called the ROAR 5.06k and will introduce participants to a new running route that begins and ends on campus. ...
---
POSTED 10/2/16- NEW IN 2017! The TRITON TROT MILE RUN/WALK, will be adding a second race which will be held on the Saturday after the JD mile. This race SPONSORED BY SHANNONDELL will be open to only those 50 years and older...
---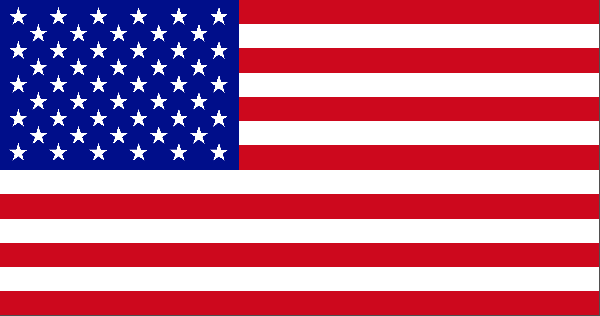 ADDED TO THE
NEPARunner CALENDAR...
Posted in the last 7 days, usually in the morning.
These postings appear on the Facebook page.


posted- Sunday, April 30, 2017
JERMYN • SUN MAY 21, 2016
8K Trail Run 2K Walk
BENEFITS: Janet Weis Children's Hospital in Danville
DINGMANS FERRY • SAT JUN 3, 2017
5K RUN/WALK
BENEFITS: ESASD Trail and Outdoor Classroom
posted- Saturday, April 29, 2017
LANESBORO • JUL 29, 30, 2017
100 or 50 mile ultra-marathon
BENEFITS: charity
posted- Friday, April 28, 2017
CLARKS SUMMIT • THUR MAY 25, 2017
Run, Stretch after, Food & Drinks
Hosted by Jaya Yoga and The National Running Center
KINGSTON • SAT JUN 3, 2017
5K Walk/Fun Run
BENEFITS: LUNGevity Foundation
KINGSTON • SAT JUN 10, 2017
5K Run/Walk
BENEFITS: NEPA Council, Boy Scouts of America
posted- Thursday, April 27, 2017
BLAKESLEE • SAT JUN 3, 2017
2 PERSON TEAMS- 4 - 6 Mile Obstacle Race
BENEFITS: Portion of each team's registration fee to Little Eric's Foundation to help families who are dealing with pediatric cancer.
HONESDALE • SAT JUL 15, 2017
5K Run/Walk 1-Mile Run 1/4 Mile Fun Run
BENEFITS: Honesdale Track & Field and Cross Country Teams
posted- Wednesday, April 26, 2017
KINGSLEY • FRI MAY 19, 2017
Walk
BENEFITS: American Cancer Society
CLARKS SUMMIT • SAT MAY 20, 2017
Family friendly obstacle course. Run the lake, Paddle the pond, net crawl, Archery shoot A-frame climb, Slackline, tire trail and more!
BENEFITS: Proceeds benefit Appalachian Service Project
Luzerne • MON MAY 29, 2017
5K Pub Run / Walk
BENEFITS: Freeland First Responders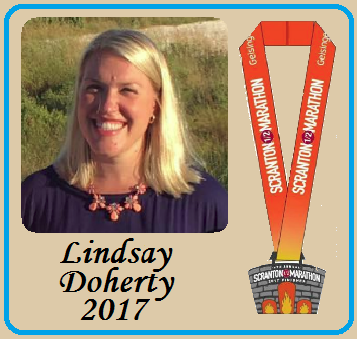 If you need something posted email me- runnepa@aol.com
---
LADY STRIDERS COUCH TO 5K TRAINING PROGRAM!- The Lady Striders announces new round of their succesful COUCH TO 5K TRAINING PROGRAM. The new program runs from May 8th to July 4th and is open to anyone who wants to be a RUNNER! It assist you in completing a 3 mile race (or just run) in 7 weeks time, using intervals of walking and jogging. They meet for three times per week in Mondays and Wednesday evening 5:45pm and Saturday mornings 8:30 at Kirby Park. The goal Bernies Memorial 3 miler on the 4TH of July in Wilkes-BarreMORE INFO
POSTED April 13, 2017

---
NATIONAL RUNNING CENTER COUCH TO 5K PROGRAM!- NATIONAL RUNNING CENTER, CLARKS SUMMIT announces their upcoming COUCH TO 5K TRAINING PROGRAM.
Group will meet every Wednesday at 6pm and Saturday mornings at 8am beginning on May 1st!
This session run May 1st till June 24. Meeting place will be at the Ackerley Baseball Fields!
Will also meet Monday evenings at 5:00 at NRC - this will be for those able to make it and wanting to become familiar with the 5k race route! The goal race is the Strawberry Day 5k on June 24th. MORE INFO
POSTED March 4, 2017

---
NESCOPECK SUMMER BIATHLON RETURNS FOR 2017- This event was a held annually twice a year that ended a few years back and is BACK. This is a great event if you are a runner and like shooting. Runners are timed on a course and stop to take some shots at targets and are scored according by on accuracy. Shots missed adds time to your final run time. A lot of fun, mandatory clinic is held before each event for beginners. The events are held at the Nescopeck Hunting and Rifle Club on Pine St. Nescopeck, 5km run with two shooting stops, targets at 25m.
For more info or questions- Frank Gaval 570-788-4219 barb123@ptd.net
POSTED March 3, 2017

---
TO ANYONE USING THE DIKE OR KIRBY PARK- This is a reminder from Chris Belleman from the Luzerne County Flood Protection Authorty about the use of the Dike system for events, such as running events. Permission to use the asphalt maintenance road atop of the levee crest or other Authority property, must be requested to the Authority thorough their Special Events Procedure INFO. For all special events which includes local road races, under no circumstance will the marking of the Authority property be allowed in support of the event. (no spray paint or markings). POSTED May 10, 2016

---
•
Upcoming AREA events...
JERMYN CRIME WATCH, WALTER KULICK MEMORIAL 5K
---

Dan & Cathy Dragwa
EVENT BENEFITS Jermyn Crime Watch
Timing & Results: Kirby Timing
Submitted by: John Kirby

SUN APR 23, 2017 WILKES-BARRE

6th ANNUAL MAX FINE MEMORIAL 5K RACE
---

Nathan Ridgley, Karen Moskel
EVENT BENEFITS 5K RUN & 1 MILE WALK
Timing & Results: SecondWind Timing Race Director: Michael Fine

SAT APR 22, 2017 NANTICOKE

RACE FOR A CAUSE
---

Robert Moulton, Caitlyn Bly
EVENT BENEFITS Proceeds benefit local charities, LCC Food Pantry.
Submitted by Race Director: Miranda Costa

SUN APR 23, 2017 DUNMORE

JOG FOR JUDE
---

Matt Murray, Molly McDonald
EVENT BENEFITS In memory of Jude Zayac, raising awareness and funds for S.I.D.S. research.
Timing & Results: Scranton Running Company
Submitted by: Justin Sandy

SUN APR 23, 2017 HANOVER TOWNSHIP

NAVIENT LADDERS AND LACES 5K RUN/WALK
---

Stephen Walski, Nadlie Solomon
EVENT BENEFITS Hanover Township Fire Department
Timing & Results: Kirby Timing
Submitted by: John Kirby
Race Director: Heather Schlingman

SAT APR 22, 2017 SCRANTON

P.L.C.T.A. 5K RUN FOR AUTISM AWARENESS
---

Joe Cardillo, Maura Beck
EVENT BENEFITS Autism Awareness
Timing & Results: Kirby Timing
Submitted by: John Kirby
Race Director: Kathleen Marie Walsh

THU APR 20, 2017 SCRANTON

RUN AROUND SCRANTON- MINOOKA PUB
---

B Ray, Cathy Dragwa
Timing & Results: Scranton Running Company
Submitted by: Justin Sandy

SUN APR 9, 2017 SCRANTON

5th ANNUAL GRIFFIN POND FURRY FRIENDS 5K RUN/WALK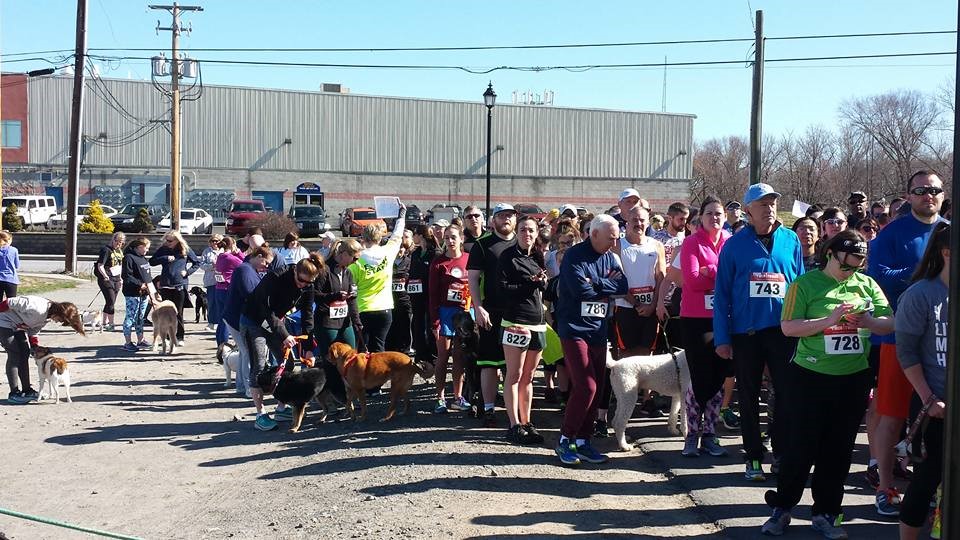 ---

Dennis Hudcv, Tiffany Leventhal
WALK- JONATHAN REINHART, ERIN MCGRADY
EVENT BENEFITS Griffin Pond Animal Shelter
Timing & Results: Kirby Timing
Submitted by: John Kirby
Race Director: Anastasia

SAT APR 8, 2017 WILKES-BARRE

RUN TO RECOVERY 5K RUN/WALK
---

Connor Stevens, Jill Stretanski
EVENT BENEFITS Local American Cancer Society
Timing & Results: Kirby Timing
Submitted by: John Kirby
Race Director: Kenny Macko

SAT APR 8, 2017 BLOOMSBURG

8th ANNUAL BELIEVE IN HOPE 5K RUN/WALK IN MEMORY OF CARISSA BARRETT
---

Quincy Amabile, Sarah Silverman
EVENT BENEFITS St. Jude Children's Research Hospital
Submitted by: Karen Miccio


MetroCast Giving Back 5K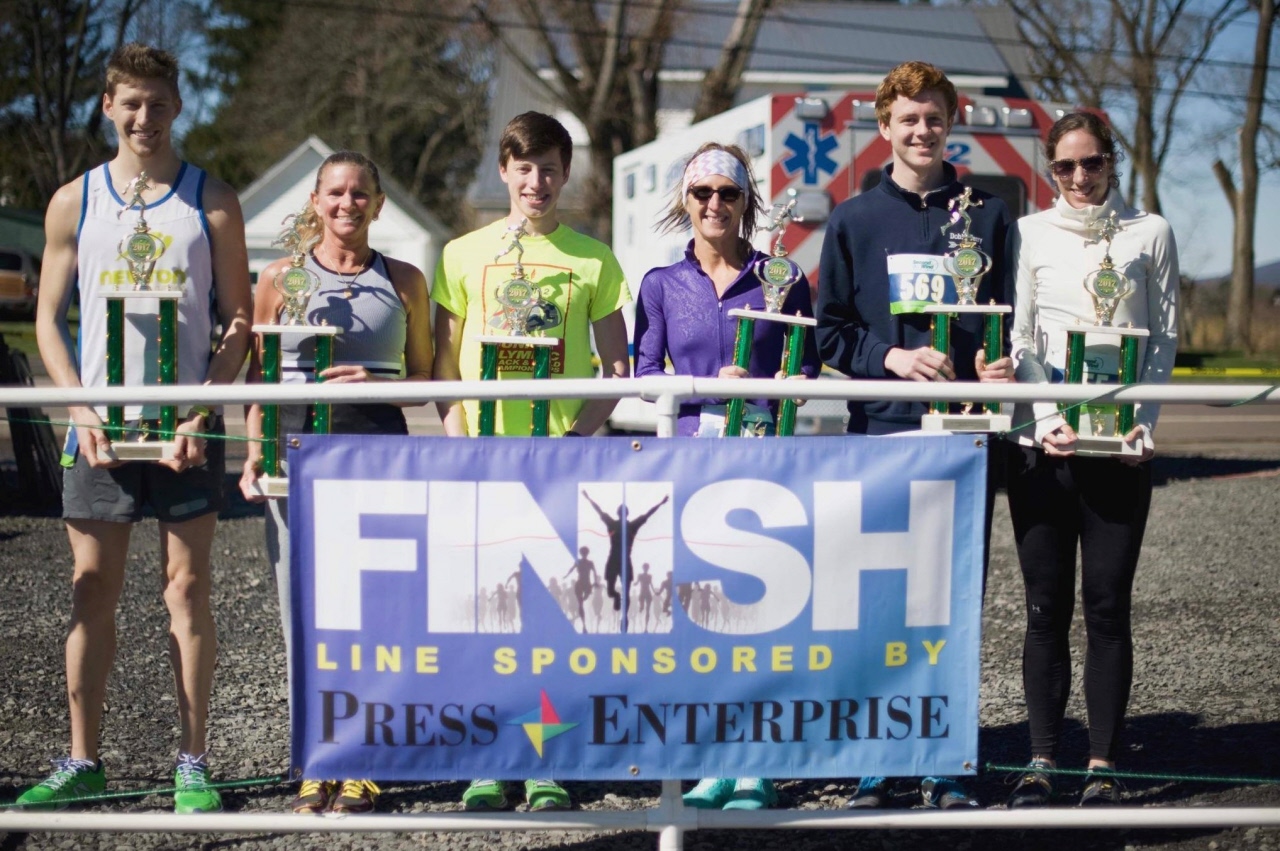 ---

Jared Hinkle, Janelle Surkin
EVENT BENEFITS MetroCast Foundation
Timing & Results: SecondWind Timing
Submitted by Race Director: Chrissy Carey

SAT APR 8, 2017 MAYFIELD

LAKELAND MAYFIELD ELEMENTARY PTA 4th ANNUAL 5K WALK/RUN
---

Cathy Dragwa, Jeff James
EVENT BENEFITS Lakeland Mayfield Elementary PTA
Timing & Results: Scranton Running Company
Submitted by: Justin Sandy
Race Director: Kathy Possanza

SUN APR 2, 2017 HAZLETON

5K DUCK DASH
---

Dustin Polchin, Patti Balliet
EVENT BENEFITS Avenues Foundation
Race Director: Stephanie Strohecker

4th ANNUAL "DON'T TELL ME TO SLOW DOWN" 5K RUN/WALK
---

Douglas Powell, Amy Viti
EVENT BENEFITS The annual walk/run event will increase stuttering awareness, while also raising funds for NSA and the stuttering support group.

SUN APR 2, 2017 SCRANTON

SCRANTON HALF MARATHON
---

5K - Barry Snyder, Jessica McCauley
Half- Tyler Eustance, Emily Hulme
EVENT BENEFITS The continued development of the Lackawanna River Heritage Trail

SAT APR 1 , 2017 SHICKSHINNY

10th ANNUAL SUSQUEHANNA WARRIOR TRAIL
---

Trevor Grohowski, Katie Sick
EVENT BENEFITS Susquehanna Warrior Trail
Timing & Results: SecondWind Timing
Submitted by Race Director: Max Furek