enter HERE
LATEST TOPICS
Free Forums by Bravenet.com
last I looked-12/04/2013

Jen Stec 1975-2013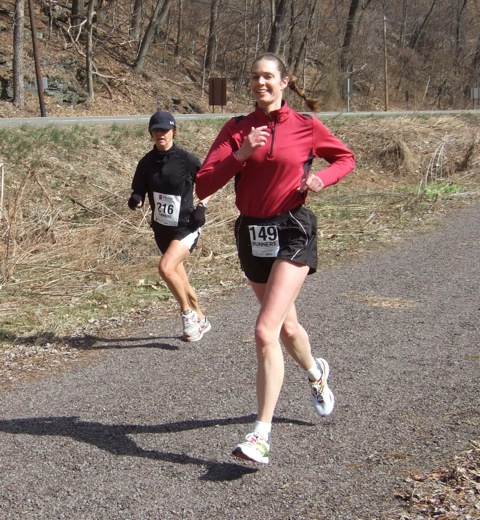 OBITUARY
ROB MINER'S report
Appeared in Tuesdays Times-Leader

RECENT NEPARunner.com POSTINGS...
Posted here at NEPARunner in the last 7 days.
More info & more events??? VISIT OUR calendar!!!!


THUR NOV 21 SCRANTON
RUN AROUND SCRANTON
Top runners-
Kyle Perry & Kristen Patchell
Submitted by: Justin Sandy, Scranton Running Company

---

SAT NOV 16 JIM THORPE
CARBON COUNTY SKILLS USA 5K
WINNERS-
Michael Blacketter and Nicole Carroll
Results submitted by Lisa Walck

---

SAT NOV 16 SCRANTON
GEISINGER TURKEY TROT
WINNERS-
George Watson & Larissa Hoffman
Timing by PARunners.com

---


SAT NOV 9 SCRANTON
RUN AGAINST HUNGER
WINNERS-
5K- Matthew Kravitz, Abbie Sheerer
10K- Francis Spear, Kristin Patchell
WALK- Mary Ann Sheerer, John Napora
Timing by Scranton Running Company

---

SAT NOV 9 MILFORD
DV Turkey Trot 5K & 1 MILE RUN
SHANE McCRORY & GRACE FARRELL- 5K WINNERS
JONATHAN ROE & BRIANNA EILBACHER TOP MILERS
Submitted by Audrey Josephite, Race director

---

Earlier Results??? VISIT OUR ARCHIVES!!!!

updates... (11/21)SRRC Group Runs will be at 9 am on Sunday's from Kirby Park not 8 am... (11/10) The Colonels Run for Kids on Dec. 7th has been canceled...


SUSQUEHANNA RIVER RUNNERS CLUB - GROUP RUN SUNDAY- - On December 8th SUSQUEHANNA RIVER RUNNERS CLUB will have a group run starting at 11 am from Murphys Pub in Swoyersville
\ The loop will be a 4 mile loop with the choice to run it twice. The Route will go as followed. Slocum to Wyoming Ave to Hughes St to Main St to Slocum.
All those who come to group run are welcomed inside to the wing special 12 wings for 4.95 and 2 dollar drafts.

POSTED 12/4


---

COLONELS RUN FOR KIDS HAS BEEN CANCELED- - The Colonels Run for Kids on Dec. 7th will be cancelled this year, with the hope that it will happen next year. Preregistered runners will be provided with a refund. Anybody who was going to run this race, I encourage that you make a donation to Valley Santa.
Thank you,
Nick Wadas
POSTED 11/10


---


SRRC ANNOUNCES IT WILL BE PROVIDING "TIMING SERVICES"- - The Susquehanna River Runners Club is now available to provide race timing services! The base cost for the service is $200 and will include professional hand timing by experienced timers, scoring (including age group result breakdown), a results board, and a visible finish line clock. Bibs can be obtained at a nominal additional cost or the race director may provide their own bibs. Additional details may be negotiated. For more information or to book a date, please contact Chris Wadas at 570-592-2820 or by e-mail at chris.wadas@gmail.com

POSTED 9/25


---
SUPPORT YOUR LOCAL RUNNING CLUBS!
Without Running club support many local races would not be possible. Although many races may not be involved with organizing the race, area running clubs may help promote, organize or even time events. Clubs dues are relatively inexpensive. Many clubs issue newsletters, have parties, group runs, get togethers and issue discount cards for some stores who sell running apparel.
For a list of area Running Clubs- NEPARunner Club page