enter HERE
LATEST TOPICS
Free Forums by Bravenet.com
last I looked- January 22, 2017-
---
Jeff Baran
Author: RonR
Last post: Jan 21, 2017 by RonR
---
Patriot Day
Author: Patty P.
Last post: Jan 18, 2017 by Patty P.
---
Phillips
Author:  TW
Last post: Jan 18, 2017 by Patty P.
---
POSTED 10/2/16- NEW IN 2017! The TRITON TROT MILE RUN/WALK, will be adding a second race which will be held on the Saturday after the JD mile. This race SPONSORED BY SHANNONDELL will be open to only those 50 years and older...
---

ADDED TO THE
NEPARunner CALENDAR...
Posted in the last 7 days.
These postings appear on the Facebook page.


posted- Monday, January 23, 2017
FRANKLIN FORKS • SAT SEPT 2, 2017
2.5-mile and 5.5-mile technical trails
BENEFITS: Salt Springs Park
posted- Saturday, January 21, 2017
KINGSTON • SUN APR 30, 2017
5k run/ walk
BENEFITS: The American Lung Association to send children to Camp AsthmaCadabra
posted- Friday, January 20, 2017
SCRANTON • SAT APR 22, 2017
5K Run/Walk 8:30 walk 9:30am
BENEFITS: Autism Awareness
posted- Thursday, January 19, 2017
SCRANTON • SAT MAR 11, 2017
2 MILE Footrace
BENEFITS: Benefit a scholarship fund for Norah Kelly, Mr. Kelly's daughter.
WILKES-BARRE • SUN MAR 12, 2017
5K & 1 mile Fun Run
BENEFITS: Kidney Cancer Association
AVOCA • SAT MAR 25, 2017
5K RUN/WALK
BENEFITS: Avoca Fire & Ruth's Place, a women's shelter.
posted- Tuesday, January 17, 2017
LAKE HARMONY • SUN AUG 13, 2017
Half, Half Aquabike, Half Relay, Olympic, Olympic Aquabike, Olympic Relay, Kids Rev

If you need something posted email me- runnepa@aol.com
---
TIME TO BLAZE A TRAIL!- Baby it cold outside, but spring really isn't far off, well maybe it is but it will be here before you know it.
Right now everything is pretty much dead, but this a great time of the year to take some time out to work on a local trail or even blaze one yourself. Here are three tools I use in working on my trail. A pruner, a fold up saw and a grass sickle.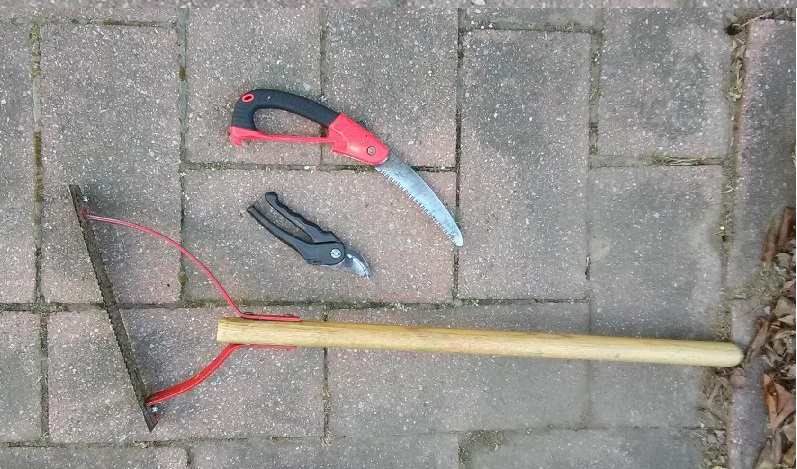 Bring a good pair of gloves and you can rip alot of stuff out by the roots. Trim back some of those branches, picker bushes and even some trees that might be in the way on your trail. You can easily do this on one of your daily runs. Just run and do some trimming. A good idea would be to do one side on your way out and the other on the way back. Another good idea is to run the path for a week or so and keep taking out those pesky branches that you might have missed. POSTED January 8, 2017

---
RUNNING AHRENS WINTER TRACK & FIELD TRAINING- Are you ready for your best track season ever? Of course not...it's winter! However when the snow and ice melt you can have a major advantage on your competition if you get in solid winter training. We've assembled a team of coaches to help you prepare for a season full of PRs and medals.
Meeting weekly from 12/6-2/23 Indoor track in the Recreation Center of Clarks Summit University. Coaches- Rob Ahrens - Head Coach & Distance, Kevin Borrelli - Distance, Frank Passetti - Jumps/Hurdles, Jerry Preschutti - Sprints; - Jim Schools - Throws/Jumps/Hurdles; Savannah Schools - Jumps >>> COMPLETE INFO POSTED November 13, 2016

---
TO ANYONE USING THE DIKE OR KIRBY PARK- This is a reminder from Chris Belleman from the Luzerne County Flood Protection Authorty about the use of the Dike system for events, such as running events. Permission to use the asphalt maintenance road atop of the levee crest or other Authority property, must be requested to the Authority thorough their Special Events Procedure INFO. For all special events which includes local road races, under no circumstance will the marking of the Authority property be allowed in support of the event. (no spray paint or markings). POSTED May 10, 2016

---
•
Upcoming AREA events...
SAT JAN 13, 2017 CLARKS SUMMIT
CSU RUN AT THE REC RESULTS
---
Indoor track meet
Timing & Results: Wil-Tim Events Management
Submitted by: Adam Wilmot

SAT JAN 14, 2017 SCRANTON

SHIVER BY THE RIVER #1
---

5K RUN-Ryan Grochal, Alla Willson
10K RUN- Kirt Joseph, Tiffany Leventhal
2 MILE WALK- Tim McCoy, Emily Moyles
10k run, 5k run, 2 mile walk
Timing & Results: Scranton Running Company
Submitted by: Justin Sandy

FRISKY GOAT WINTER RACE SERIES- RACE #4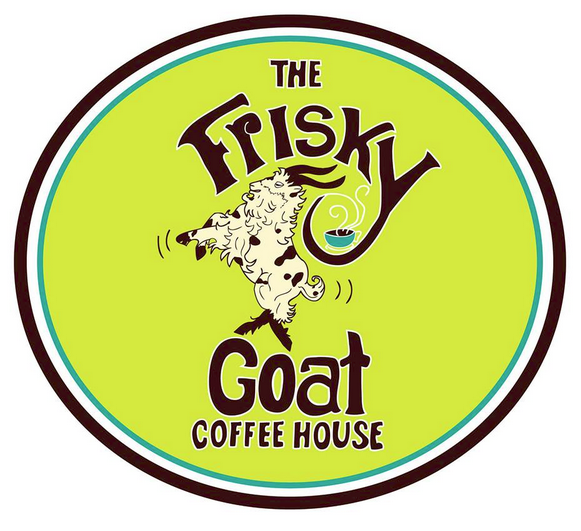 ---

Gary Dennis
Rachel Korty
EVENT BENEFITS Please bring canned food item for local food bank
Timing & Results: SecondWind Timing
Submitted by: Mark Hughes
Race Director: Becki Roa