Michael Montagna's

Running in Northeastern Pennsylvania
last updated...
MONDAY
JULY 27, 2015
2:15 PM
on

Use GOOGLE search to see if event, topic or results are posted here at NEPARunner

enter HERE
LATEST TOPICS
Free Forums by Bravenet.com
last I looked-July 27, 2015 ...
---
Sick farm race
Author: rick
Author: Jul 26, 2015 by rick
---
tour de france
Author: Doug A
Author: Jul 24, 2015 by Doug A
---
You know you are old when ....
Author: J Knutson
Author: Jul 24, 2015 by marieodo
---
Benton Rodeo Run 6 Miler
Author: Max Furek
Author: Jul 23, 2015 by Flash Barchik
---
POSTED 7/14- This months RUN AROUND SCRANTON- has been moved to ANDY GAVINS PUB & EATERY and will be on July 23rd...
---
POSTED 7/7- The SUSQUEHANNA RIVER RUNNERS CLUB- to sponsor the 2015 VALLEYS FASTEST MAN SERIES July/August. INFO POSTED...
---
POSTED 7/1- The Schuylkill County Triple Crown- AUG 23-Sol Lipton Run, AUG 29, CHRIS & KEVIN TRUSKEY 5K & 10K MEMORIAL RUN and the Rhoades Race held in October...
---
POSTED 6/24- The 17th ANNUAL MILES FOR MICHAEL, PITTSTON TOMATO FESTIVAL 5K RUN will include a FUN WALK this year...
---
POSTED 6/15- The October 17th HAZLETON TOWN & TRAIL 5K / 10K will also run a HALF MARATHON!...
---
POSTED 6/8- The times on the calendar event is for the main running event. Walks or Kids run may start earlier or later. Always check entry form or site....
---
POSTED 6/8- New location for the TATA TROT- Selingsgrove. Expecting 3000 participants this year...
---
POSTED 4/27- The HARVEYS LAKE races are not scheduled at this time to take place. They may reyurn next year...
---
POSTED 3/14- The Nescopeck State Park Trail Runs usually conducted in August will not be held this year...
---
POSTED 3/14- The Summer Biathlons at Whitetail Preserve near Conyngham,Pa. will not be held this season. The Pa. Biathlon Club will be hosting events at Altoona and Oil City. Contact Frank Gaval for info at 570-788-4219...
---
POSTED 3/3- All events posted here at NEPARunner, which include non running will now be in RED...
---
POSTED 3/2- The WILKES-BARRE TRIATHLON moves to September this year, dur to race conflict...
---
POSTED 2/23- The WYOMING VALLEY STRIDERS 20KM will be held on a Sunday and will be run in November ...
---
POSTED 2/9- The CHRISTY MATHEWSON BIG 6K race and all Christy Mathewson activities will be in September, Race is Sept 26th....
---
POSTED 1/23- Stephs Fall 5k, Sept 26 will offer $100 prize for setting a course record...
---
POSTED 1/12- HEAT AND HILLS CHALLENGE, has added a race walk this year to their 5k run, held Aug 1st...
---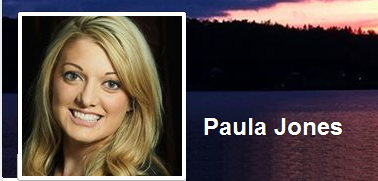 OBITUARY

In Honor of Vince Wojnar. Athlete, Coach, Teacher, Official and Friend to All Runners." Monday night the Wyoming Valley Striders board of directors surprised Vince Wojnar, WVS Treasurer and club co-founder with this honorary bench in Kirby Park for his endless commitment to the sport of running. Official bench dedication will take place Monday, August 10 @ 6:30pm. All are invited to attend. -Wyoming Valley Striders Facebook page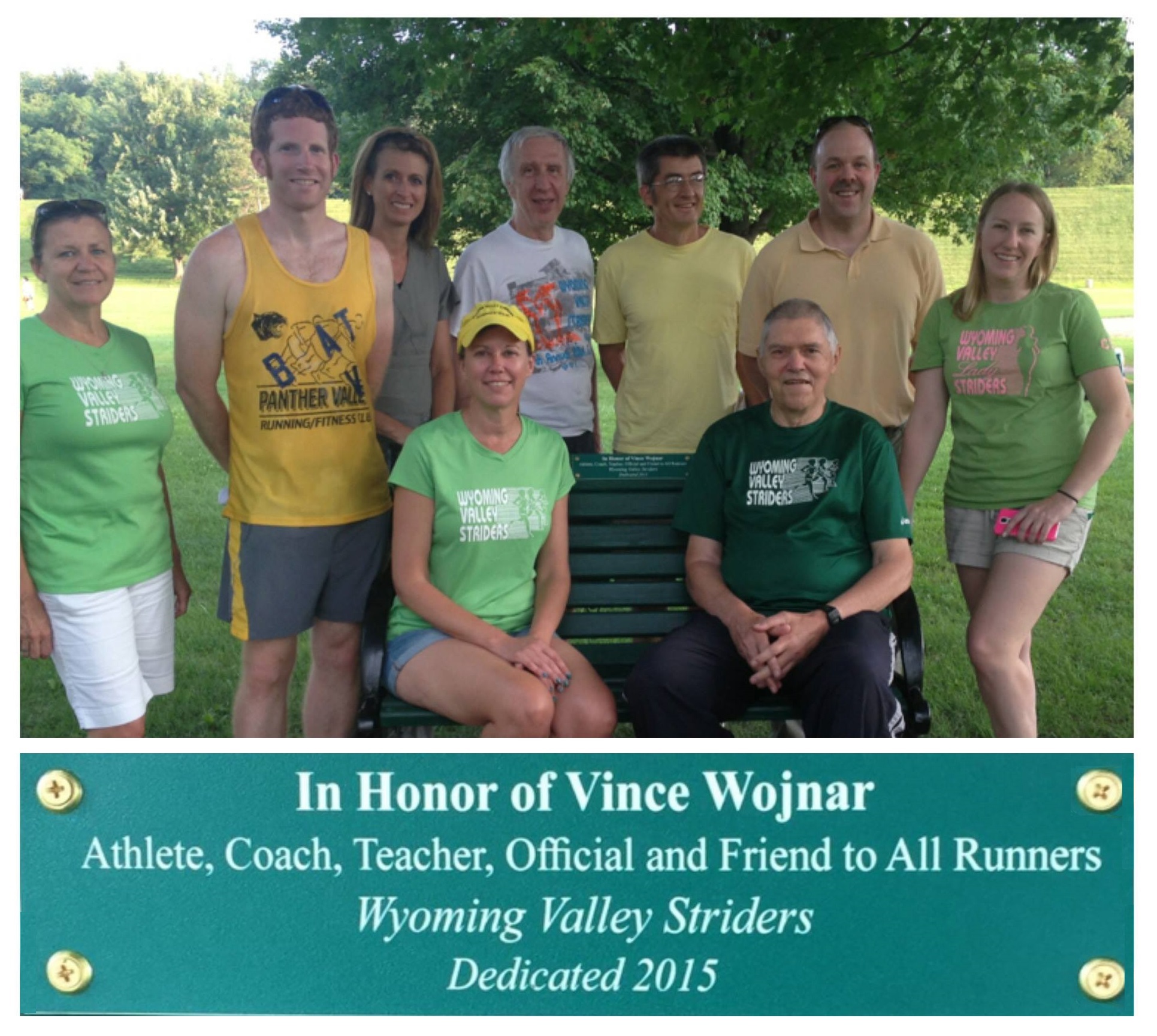 RECENT NEPARunner.com POSTINGS...
Posted here at NEPARunner in the last 7 days.
These postings appear on the Facebook page.

posted- Sunday, July 26

The R.O.C.K [ Run for the Outdoor Church of Kenya ]

5K Run/Walk 1 mile fun walk
Hazle Township, PA - SAT SEPT 19, 2015
BENEFITS: African Missions Project
EVENT WEBSITE | PDF FORM

posted- Wednesday, July 22

Added RUN/WALK FOR KID SAKE results

posted- Tuesday, July 21

Run swim bike, children ages 3-12
WHITE HAVEN - SUN JUL 26, 2015
BENEFITS: YMCA Youth
EVENT WEBSITE | ONLINE REG.


PRESS RELEASE

1/2 mile to 5K 5 levels
DANVILLE - SAT AUG 15, 2015
BENEFITS: Danville Area Community Center
EVENT WEBSITE | FACEBOOK
IF YOU ARE HAVING AN EVENT ON THE LUZERNE COUNTY LEVEE- - The Luzerne County Flood Protection Authority (LCFPA) is responsible for the operation and maintenance of the 16-mile Wyoming Valley Flood Risk Management Project, which includes the levee system through Kirby and Nesbitt Parks. This levee system ...
PERMISSION/RULES.
>>> PERMISSION/RULES POSTED July 21, 2015

---


SUSQUEHANNA RIVER RUNNERS CLUB "2015" VALLEYS FASTEST MAN SERIES- - Will be a three race series to be held on Thursday evenings will kicking off July 30
The series will feature a track, hill and road one mile race.
Race one 7/30- ELITE SPINE AND SPORTS PHYSICAL THERAPY MILE at the Misericordia University's Mangelsdorf Field in Dallas, RACE 2 will be the THE BREAKER BREWING CO. GIANTS DESPAIR MILE at Laurel Run. The third race wiil be a One mile road race, Aug 27th at Murphys Pub in Swoyersville- THE MURHY'S PUB MILE
>>> SERIES WEBPAGE | ENTRY FORM/INFO POSTED July 7, 2015

---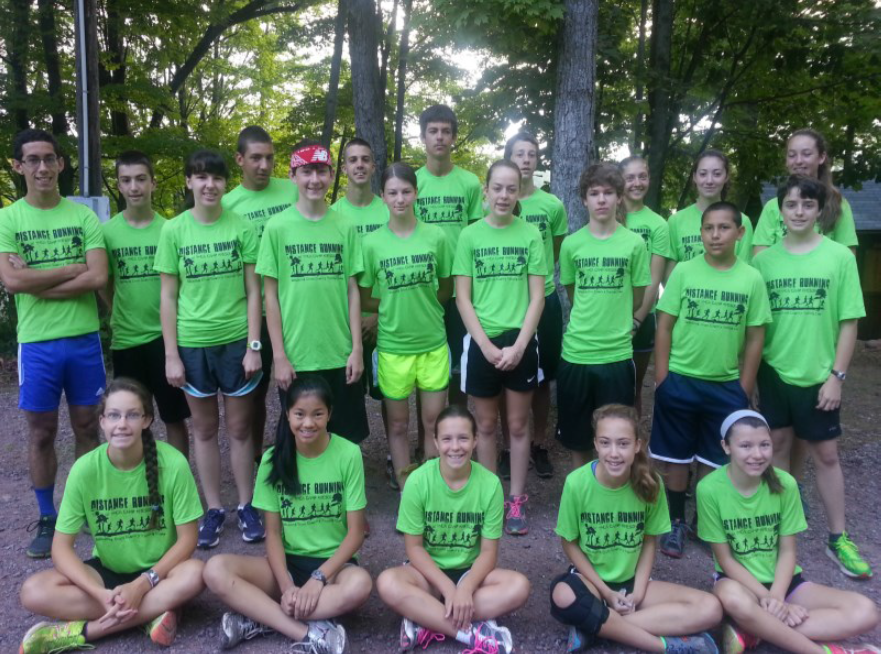 DISTANCE RUNNING CAMP AT YMC CAMP KRESGE"- - Distance Running at YMCA Camp Kresge: A scholastic cross country training camp, White Haven, PA, August 1st-6th 2015.
Open to all runners entering grades 7th-12th for the '15-'16 school year. 5 day training camp with instructions provided by former WVC/District 2 runners. $280 registration fee. Deadline to register: July 20th 2015 Contact: Tommy Otterbine (tommyo@clubrunning.org) / 570-956-5011
>>> ENTRY FORM/INFO POSTED June 9, 2015

---
Latest Results...
PAST 15 DAYS
SUN JULY 26, 2015 SCRANTON
SUPPORT THE SPORT II 5K RUN/WALK
Sam Kuchwara, Tiffany Leventhal
EVENT BENEFITS Support the Sport II to benefit the Scranton High School Cross country Team.
Timing/Results by Scranton Running Company
Submitted by Justin Sandy
---
SAT JUL 25, 2015 LAKE CAREY
Mountain Energy Services Memorial ADMIRAL STARK 5K RUN/WALK, FRANK J. VALVANO 10K
5k RUN- Dan Toye, Kelsey Cameron
5k Walk-Dave Talcott, Erin Talcott
10K Run- Paul Leonard, Mary Leonard
EVENT BENEFITS Lake Carey Volunteer Fire Company
Results courtesy of Dick Daniels
---
THU JUL 23, 2015 SCRANTON
RUN AROUND SCRANTON- ANDY GAVINS PUB & EATERY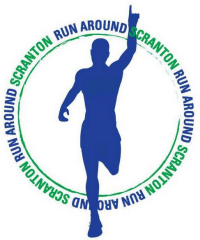 John Evanelista, Amanda Wilczynski
Timing/Results by Scranton Running Company
Submitted by Justin Sandy
Race director-
---
SUN JUL 19, 2015 SCRANTON
FRANKIE'S VOICE A RUN AGAINST VIOLENCEZ
IN HONOR OF TROOPER ALEX DOUGLASS
Sam Kuchwara, Nicole Chrysler
EVENT BENEFITS Honor the memory of Frankie Bonacci and raise funds to assist victims of violence and assist in finding the missing. This years race will also be in honor of Trooper Alex Douglass. Proceeds will be distributed to Trooper Alex Douglass and Frankie's Voice
Timing/Results by Scranton Running Company
Submitted by Justin Sandy
Race director-Joyce Piccolino
---
SAT JULY 18, 2015 KINGSTON
WALK FOR KIDS SAKE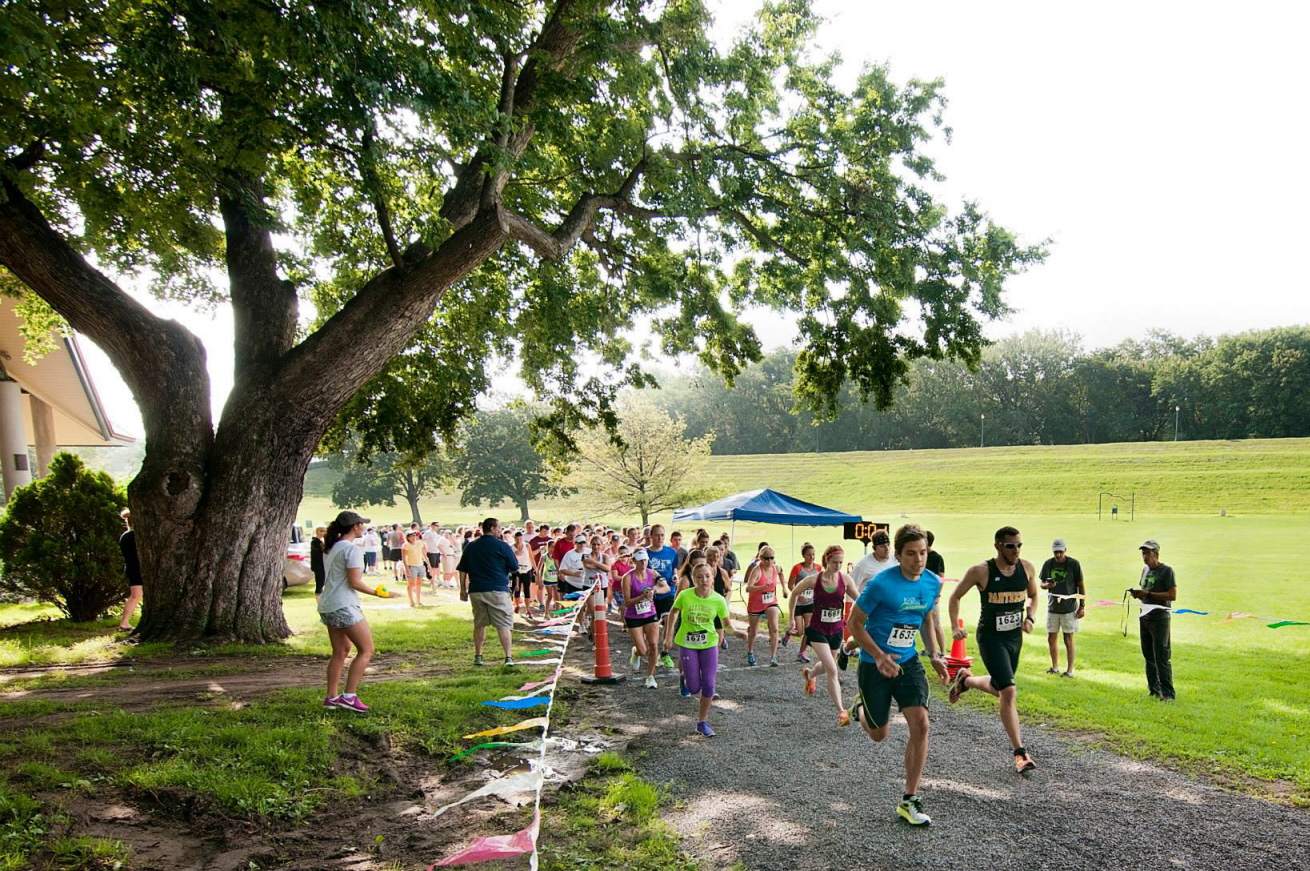 JOE POPOWYCZ & NADALIE SOLOMON
EVENT BENEFITS Big Brothers Big Sisters of The Bridge a Program of Catholic Social Services
Submitted by race director Bob Chopick, Timing Susquehanna River Runners
---
SAT JUL 18, 2015 DANVILLE
DANVILLE HERITAGE FESTIVAL 5K
CHRIS BRANDT, RACHEL MAGLIANE
EVENT BENEFITS Danville Cross Country Team
Robert Weelby, Race directors- Jeff Brandt, Van Wagner
---
SAT JUL 18, 2015 BENTON
BENTON RODEO RUN
3 MI- BENJAMIN WHITE, KATIE JONES
6 MI- MASON KIMBELL, AMY McCOY
FIT WALK- BOB FIJAL, KARI DYER
KIDS- ELIZABETH BARCHIK & EVERETT SHANER
EVENT BENEFITS Leukemia/Lymphoma Society of America
Brian Barchik, Race director.
---
SAT JULY 18, 2015 ROARING BROOK TWP.
5th ANNUAL ST. EULALIA'S 5k Run/Walk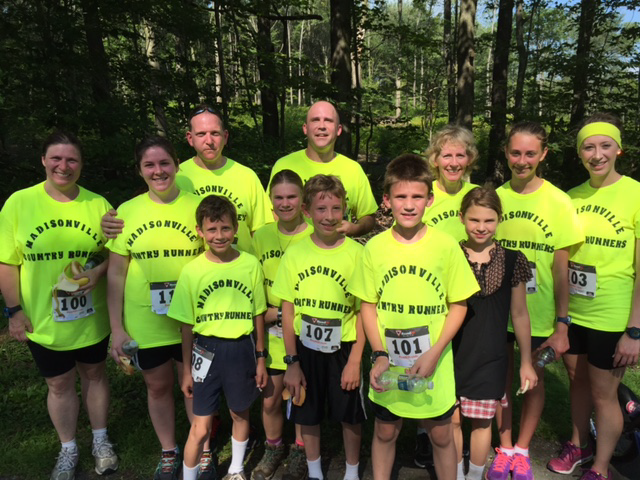 5k Zachary Davis, Abigail Haines, 5K WALK- Jenna Schmidt, William Miller
EVENT BENEFITS St Eulalia Parish activities
Timing/Results by FastFinishes.net
Submitted by Race director- Ryan Wilson
---
SAT JUL 18, 2015 BLAKELY
CHICO'S RUN
5k- Conor Duffy, Lydia Carey; 10k- Jason Heid, Cathy Dragwa
EVENT BENEFITS Chico's Run provides scholarships to Valley View High School Seniors and supports the local community.
Timing/Results by Scranton Running Company
Submitted by Justin Sandy
---
THUR JULY 16, 2015 DALLAS
$5 TRACK MILE | $5 5K TRACK
JEFF SKWIERZ & MARINA ORRSON,$5 5K & MILE WINNERS
Susquehanna River Runners Club, RACE DIRECTOR- Chris Wadas
---
SUN JUL 12, 2015 SCRANTON
IRON HORSE 8K
TOP RUNNERS- Matt Byrne, Cara Natoriani
Timing/Results by Scranton Running Company
Submitted by Justin Sandy
Race director-
---
SUN JULY 12, 2015 LAKE ARIEL
SECOND ANNUAL PENNY HOUSE 5K
top runners- Jacob Pasake, Paige Barillo
EVENT BENEFITS Fundraiser for the Lake Ariel Volunteer Fire Company
Timing/Results by Scranton Running Company
Submitted by Justin Sandy
Race director-
---
Earlier Results???
VISIT the NEPARunner ARCHIVES!!!!